CAN INDOOR CATS EAT RAW MEAT?
Can indoor cats eat raw meat? Some cats owner can have some concerns about cats eating raw meat. But remember that in the wild cats would only eat raw meat coming from hunting prays. If you feed them raw meat, at least you can control the quality of the food.
Indoor cats can safely consume raw or cooked fresh meat as long as it's handled carefully. Cats are naturally carnivores, so they should enjoy some form of animal protein to have a more balanced diet. Raw meat is a diet close to what cats would eat in nature.
Let's give a look at what cats can eat in terms of raw food and what is types of raw cat food can be good for your cat.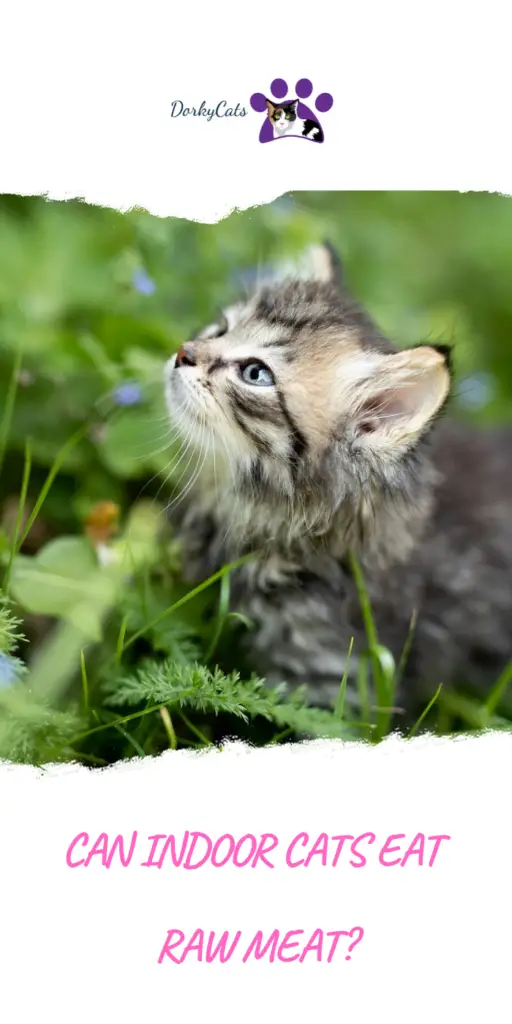 WHAT RAW MEAT I CAN FEED MY CAT?
Cats can eat raw pork, raw chicken, raw chicken bones, raw lamb shanks, whole rabbit, mice, beef, beefsteak, and other raw foods as long as you handle the foods responsibly. Talk to your cat's vet to make sure they're healthy and ready for a change in their diet.
The only danger with raw meat can be the presence of parasites and bad bacteria that can contaminate the food. In general, raw meat that we buy in shops is controlled and has to pass several security measures. However, on the label, you can still find signs advising people to cook the meat well before eating.
Pet owners wanting to feed their cats raw food, should source it from a reliable provider to minimize the risks. For example, there is a very reliable shop that provides raw foods for cats and dogs: RAW PAWS PET FOOD.
Here are three ideas of raw food for your cat: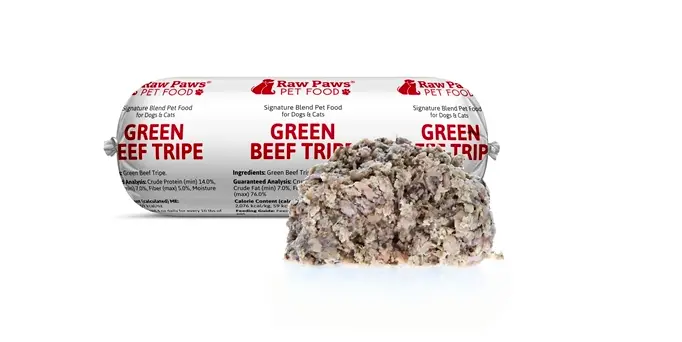 There is only one ingredient, there aren't artificial ingredients added, and it is derived from animals that have not been contaminated with hormones and other drugs. It is ideal for cats who have kidney problems and can be a great source of protein for cats.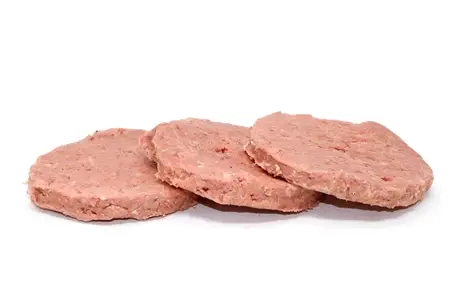 Those are chicken patties for those cats that are crazy about chicken. It is coming from free-range chickens raised on a family farm. It is a lean, high protein blend is FREE of antibiotics, fillers, additives, and preservatives. It's naturally loaded with phosphorus and many other essential nutrients to promote cat health.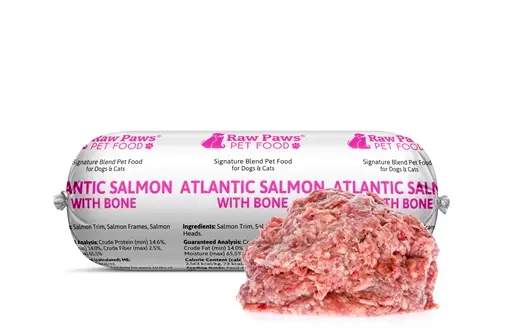 It is a salmon blend of meat and bone that is rich in essential fatty acids, which are very beneficial for skin and coat health. With a ratio of 85% meat and 15% bone. This blend contains many natural nutrients including Omega 3's, vitamin A, and iron. All of which support the immune system to promote an overall healthy lifestyle.
HOW MUCH RAW MEAT SHOULD I FEED MY CAT?
Cats may safely enjoy 2-3% of their weight daily, divided between 2-3 meals. If you don't want to fully commit to feeding raw meat every day as part of their diet, you could also use raw meats as a tasty treat.
IS RAW MEAT BAD FOR INDOOR CATS?
Raw meat may carry bacteria that cause food poisoning and are transmitted to humans via feces. There are risks to feeding raw meat, but cats may enjoy a raw diet as long as their health and vet agree. Cats owners should do proper research to find raw meat brands that are secure and safe.
CAN INDOOR CATS EAT RAW MEAT?
Cats are innately carnivores and so need a source of animal protein in their diets. Raw chicken is a great source of balanced protein they require, but beef or pork are other great additions or options. Cats can enjoy raw meat that is responsibly handled and fed. Cats should never eat raw fish, but raw meats that have been frozen are generally considered safest.
WHY CAN CATS EAT RAW MEATS?
Cats are naturally carnivores and need meat to have a balanced everyday diet. Their stomachs are highly acidic and made to fight off bacteria and parasites.
CAN KITTENS ENJOY RAW MEAT?
Kittens can begin to enjoy raw meats at just 20 weeks old. It's recommended to wait until then so their immune systems have ample time to develop. 
HOW DO I PREPARE RAW CHICKEN FOR MY CAT?
You'll want to remove all small, sharp bones from bigger pieces of meat, or you can cut the meat into bite-size pieces and freeze it as tasty treats. Keep food safety temperatures in mind when feeding any raw meats and only feed the cat meat that you would also eat to ensure safe feeding habits.
CAN CATS HAVE WHOLE ANIMALS?
Cats can enjoy whole mice, birds, or rabbits raw just as they would in the wild. As long as it's fresh and/or safely handled, cats can enjoy the entire animal including the meat, bones, and tissues, although it is not recommended to feed them the guts because that's where any possible parasites would be.
HOW DO I MAKE SURE RAW MEAT IS FREE OF PARASITES AND BACTERIA?
Most animals only carry parasites in their guts, so removing the guts of any of your raw meats would likely rid it of any parasites. To kill bacteria, you can either cook or freeze it to a safe internal temperature.
CAN CATS HAVE RAW DIETS?
Cats are inherently carnivores, so cats need an animal protein in their diets which can be served raw or cooked. Cats may enjoy raw meats, but not raw fish, because raw fish has an enzyme that can cause neurological problems for cats.
WHAT RAW MEATS ARE SAFE FOR INDOOR CATS?
Cats can enjoy raw meats such as chicken, rabbit, pork, beef, or beef steak, but not raw fish. Keeping raw foods at safe temperatures is essential. The quality of the raw meat you're feeding should be the same quality of meat you would eat.
CAN INDOOR CATS HAVE RAW BONES?
Cats can safely enjoy chicken bones and lamb shanks are acceptable treats for your feline friend, as long as they enjoy them raw. Cooked bones are more likely to splinter and harm them, so always feed them raw.
HOW MUCH RAW MEAT CAN I GIVE MY CAT?
Cats can enjoy 2-3% of their body weight in raw meats each day and raw bones every 2-3 days, but if you're unsure about how much to feed, consult with your pet's veterinarian with any questions. Feeding raw meat can balance your cat's diet, but too much may become problematic.
IS THERE A SAFE WAY I CAN FEED MY CAT RAW MEAT?
As long as you keep safe food handling measures in mind and practice, are mindful of how much and what you're feeding each day, consider the best interest of your pet, and commit to the responsibility, you can safely feed indoor cats raw meat. It's best to ask your pet's vet to find out if it's right for your cat before switching.
HOW DO I INTRODUCE RAW MEAT TO MAY CAT?
To see if your cat would enjoy a raw addition to its diet, try placing a separate bowl of raw meat with its regular food consistently for a week to see if your cat is interested. If your cat seems to like the raw meat, you could then try to move the foods into the same bowl.