MANDALAY CAT PERSONALITY AND BREED (ALL YOU NEED TO KNOW)
Are you curious about the Mandalay cat personality? It is a breed from New Zealand, developed partly from Burmese specimens.
In its country of origin, it has now acquired a large following thanks to its undeniable beauty and tapered profile but also for its charm and marked tendency to play. At a glance, the Mandalay is a local breed with a shiny and silky coat and with characteristic eye color, and males are larger than females.
Let's know more about the Mandalay cat personality and breed.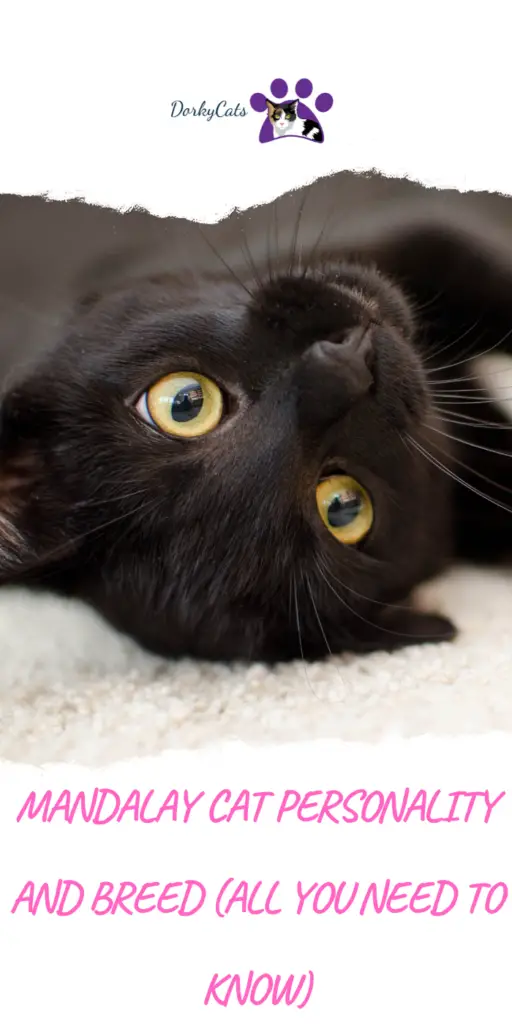 WHAT IS THE MANDALAY CAT GENERAL ASPECT AND SIZE?
The shape of the head must resemble an equilateral triangle, an effect also created by the particular shape of the ears. While the hind legs are slightly longer than the front ones, and it has oval feet.
The tail is straight and of medium length and not very thick at the base. It also does not taper much towards the rounded end.
CHARACTERISTICS OF THE MANDALAY CAT:
Characteristic
Description
Notes
In summary
Cat with an elegant
and sinuous profile,
available in a
wide range of colors
Personality
Outgoing and outgoing,
but also very affectionate
She loves receiving
attention and creates
a strong bond
with people
Appearance
The color of the
eyes create a wonderful
contrast to that
of the coat
In the house
He loves having
multiple leisure possibilities
and he loves climbing
Behavior
Don't forget a
scratching post to
keep the claws sharp
Grooming
Minimal, thanks to the
smooth coat and
short undercoat
Combing and
brushing the coat
helps to increase
its shine
Most common health
problems
There are no
particular problems
THE MANDALAY – A MULTICOLORED BREED
If the Bombay cat is defined by the typical black color of the coat, in the case of the Mandalay, the range of colors available is much broader, even though they are two similar breeds.
Initially, red was predominant, along with its varieties, including cream and tortoiseshell.
Now chocolate, in the same shade as the Havana cat, lavender and blue are also very popular. As well as cinnamon, fawn, apricot, and caramel, in addition to the tabby and tortoiseshell variants.
WHAT IS THE HISTORY OF THE MANDALAY CAT?
The breeding program that gave rise to this breed initially involved mating a Burmese with a cat without a pedigree. Part of the goal was to get a darker coat, as you can see from the cats portrayed in the photo above (above the title), and that it was devoid of point effects.
Even the color of the eyes is more intense, ranging from golden yellow to amber, while the hair has a more precious and silky texture while not requiring special care.
The Mandalay was created in the 1980s by accident due to unscheduled matings between common cats and Burmese. Yet, surprisingly, despite his beauty and intelligence, he is still almost unknown to the rest of the world.
MANDALAY CAT PERSONALITY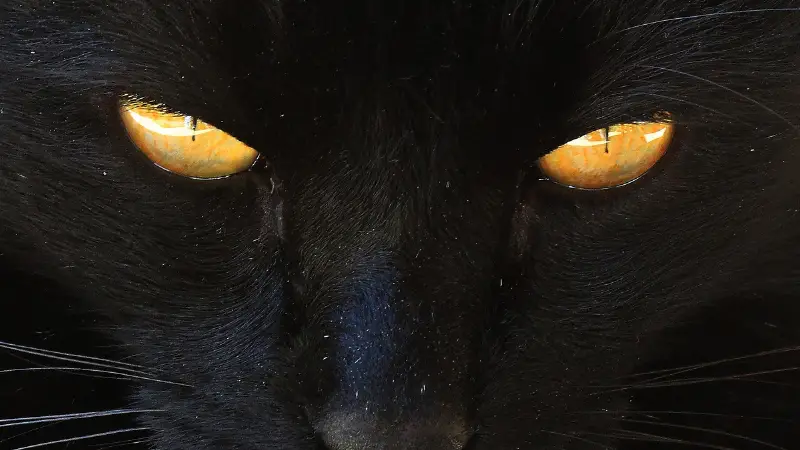 The character of the Mandalay cat resembles that of the Burmese cat from which he descends. While he is an outgoing cat, he is also very affectionate, like climbing, and is playful.
Mandalay cats love human interaction and attention; they need to feel loved and cared for. Typically, they get along with other pets, such as dogs or cats, and they get along great with children.
He doesn't like to be left alone for too long and loves to have daily play sessions with a human. He likes to follow his favorite human in every room and can demand scratches and pets.
To keep your Mandalay cat busy, provide toys and cat trees with scratching posts, so he can give free reins to his desire to climb.
HOW TO CARE FOR AND FEED THE MANDALAY CAT
The Mandalay cats are not high-maintenance when it comes to grooming. They have a very short undercoats and are short-haired. For this reason, you can brush him once in a while to keep his coat in order.
He doesn't require extra care besides the everyday cleaning actions that any cat would need, such as ear cleaning, paw trimming, etc.
The Mandalay cat doesn't require a special diet, but it is always a good idea to provide premium food, low in colorants and carbs, and alternate fresh food with packaged foods once in a while so he can get all the nutrients.
The Mandalay is not known to have particular health issues, but he might inherit some of the problems of the Burmese cats, such as:
Renal failure
Asthma
Dental diseases
Hearth diseases
Eye problems
Diabetes
Make sure to feed him good food to prevent Mandalay from getting overweight and having more possibilities of getting one of the above health problems.
FREQUENTLY ASKED QUESTIONS
What is the life expectancy of the Mandalay cat?
The Mandalay cat can live up to 17 years of age. However, it is possible to help this cat live longer by making sure he has a healthy lifestyle with quality food, proper medical care, and a good environment.

What is the price of the Mandalay cat?
You could spend up to $1500 for a Mandalay cat because this feline is still pretty rare and not widespread all over the world. However, it is easy to find this cat in New Zealand and Australia.

Are Mandalay cats rare?
Mandalay cats are pretty rare. It might be difficult to find breeders outside New Zealand and Australia. This breed was first created in New Zealand and did not yet have the chance to get to the rest of the world.

Are Mandalay cats indoors or outdoors?
Mandalay cats can be indoor and outdoor, but if you keep them indoors, ensure they can exercise, climb and play. You could also walk them outside on a leash, or even better if you have a garden and can let them out from time to time.