BOARDING YOUR CAT FOR THE FIRST TIME? 13+ TIPS TO MAKE IT EASIER
Boarding your cat for the first time can be a stressful experience for a cat and you as a cat owner. There are two sides to the same situation: your cat is moving out of his comfort zone, and you are worried about your cat feeling stressed.
However, you can do a few things to make the cattery and boarding experience less stressful for your cat and easier for yourself.
Let's see how.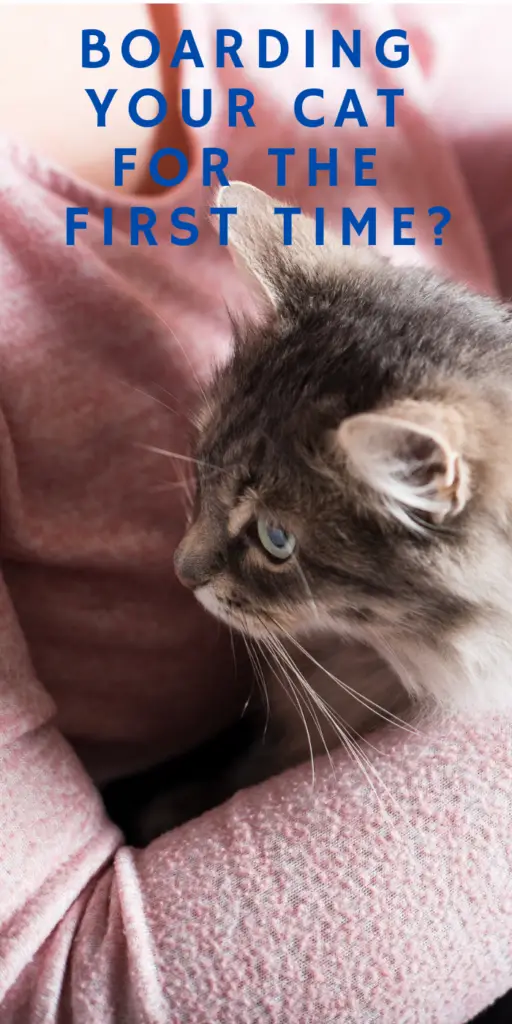 HOW IS A CAT KEPT IN A CATTERY?
If you need to board your cat, you might want to know what to expect and how cats are treated.
A cat is typically kept in a cattery in an individual enclosure or "condo," which provides a comfortable and secure space for the cat to rest, play, and eat.
The enclosure size may vary depending on the cattery, but it should be large enough to allow the cat to move around freely and accommodate their food and water dishes, litter box, and bedding.
Most catteries provide a variety of amenities to help keep cats entertained and engaged during their stay.
This may include:
Toys
Scratching posts
climbing structures
Many catteries also provide regular playtime and socialization opportunities with other cats or with staff members.
Additionally, most catteries have strict health and safety protocols to help prevent the spread of illness and ensure the well-being of all cats in their care.
This may include requiring up-to-date vaccinations, regular cleaning and disinfection of enclosures and common areas, and monitoring for any signs of illness or distress.
Overall, a reputable cattery should provide a comfortable and stimulating environment for cats to thrive.
TIPS TO FOLLOW IF YOU ARE BOARDING YOUR CAT FOR THE FIRST TIME
If you are boarding your cat for the first time, you must do due diligence on your chosen facility and prepare your cat to avoid unnecessary stress.
Here are some important steps to follow:
1. CHOOSE A REPUTABLE BOARDING FACILITY
Choosing a cattery or boarding facility for your cat can be difficult, as you want to ensure that your cat receives the best possible care while you are away. Research local facilities and read reviews to find one that is well-regarded and has experienced staff.
Look for reviews or testimonials from other cat owners who have used the facility in the past. You can also ask for recommendations from your veterinarian, friends, or family members.
Ensure the facility is clean, well-maintained, and odor-free. Check that litter boxes and other areas are regularly cleaned and disinfected.
Verify if the facility has trained and experienced staff who are knowledgeable about cat care and behavior. Ask about staff-to-cat ratios and how often cats are checked on throughout the day.
Ensure the enclosures or condos are spacious and comfortable and include all necessary amenities such as food and water dishes, litter boxes, and bedding. Ask about any additional amenities such as toys, scratching posts, and climbing structures.
If your cat has any special needs, make sure the facility is equipped to accommodate them. This may include special diets, medication administration, or extra attention from staff members.
Understand the facility's pricing structure and any additional fees for services such as grooming or playtime. Ask about their cancellation policies and what happens if your cat requires medical attention while you are away.
2. BOOK IN ADVANCE
Boarding facilities can fill up quickly, so make sure to book your cat's stay well in advance to secure a spot.
3. VISIT THE CATTERY BEFORE BOARDING
Visit the facility before boarding. This will allow you to see the facility and meet the staff, which can help ease any anxiety you or your cat may have.
4. CHECK YOUR CAT VACCINATIONS
Make sure your cat is up-to-date on vaccinations. Boarding facilities often require proof of vaccinations, so make sure your cat is current on all required shots.
5. BRING YOUR CATS FAVORITE ITEMS
Bring familiar items. Bring items that your cat is used to, such as their bed or a favorite toy, to help them feel more at home. You could also bring one of your t-shirts to place on your cat's bed.
Or just bring an item with a familiar scent, such as a blanket or clothing, to help your cat feel more comfortable.
6. LABEL YOUR BELONGINGS
Label your cat's carrier, food, and any other items you bring with their name and your contact information.
7. ENSURE YOU BRING ENOUGH FOOD
Bring enough food and medication: Make sure to bring enough food and medication for your cat's entire stay, plus a little extra in case of unexpected delays.
Write clear instructions for the staff, including how much and how often your cat should be fed. If your cat has any special needs, such as medication or dietary restrictions, make sure to let the staff know.
If your cat has any medical conditions, provide the boarding facility with their medical records and instructions for any necessary treatments.
8. STAY POSITIVE
Cats can pick up on their owner's emotions, so try to stay positive and upbeat when dropping off your cat. This will help your cat feel more at ease.
HOW DO I PREPARE MY CAT FOR BOARDING?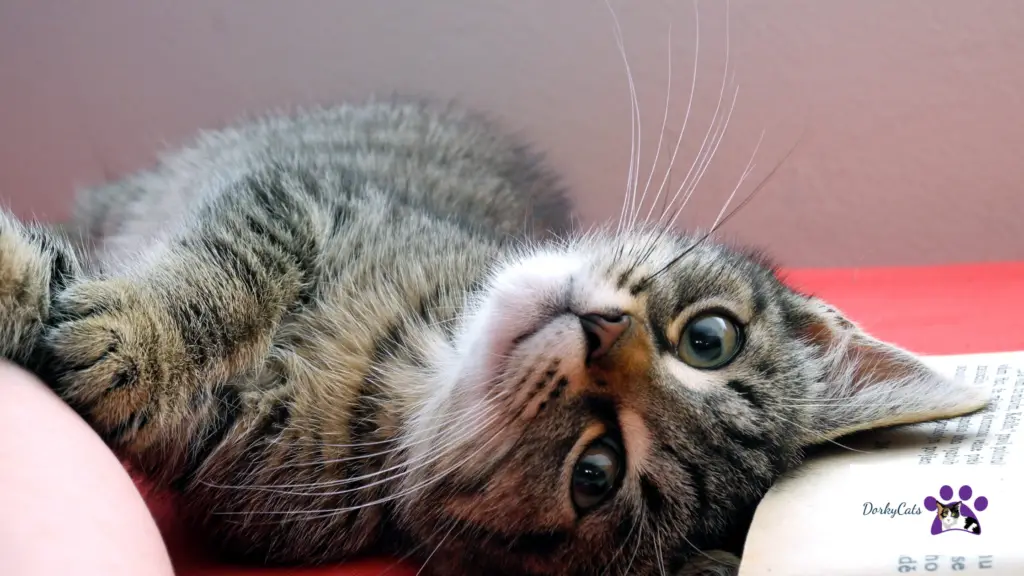 Preparing your cat for boarding can help reduce their stress and make the experience more comfortable for them. Your cat will be confused about the change, but you can make it less traumatic.
If you have a cat that likes exploring and is highly social, this task can be easier; however, if you have a shy or scared cat, it is necessary to do some more work. None of the two types of cats will enjoy leaving their familiar environment in both cases.
Here are some tips to help you prepare your cat for boarding:
1. GET YOUR CAT USED TO THE CARRIER
If your cat isn't used to being in a carrier, start acclimating them to it at least a few weeks before boarding. You can do this by leaving the carrier out in a common area of the house and adding treats or toys to it to encourage your cat to explore and get comfortable with it.
2. VET CHECK-UP
Schedule a veterinary check-up: It's a good idea to have your cat checked by a veterinarian before boarding to ensure they are healthy and free of any potential illnesses.
3. TRY GETTING YOUR CAT USED TO A CATTERY
If you know that you are going away several weeks before, you could work with the cattery staff and board your cat once a week for a while before your departure. I would try to do this, especially if you have a shy cat.
You can board your cat once or twice a week and spend some time with your cat while at the cattery. This can be a good solution to get a cat accustomed to the new environment, especially if your schedule requires you to board your cat more in the future.
In this way, when you board your cat for longer periods, your cat is familiar with the scent, the staff, and the location, and it will be less shocking if you do not appear the next day.
4. BRING FAMILIAR ITEMS
Bring your cat's favorite toys, bed, and blankets to help them feel more at home in their new surroundings.
5. ADJUST YOUR CAT FOOD IF NECESSARY
Gradually change your cat's food. If you know the boarding facility uses a different brand of food, gradually transition your cat to that food over the course of several weeks before boarding to avoid digestive upset.
6. SPEND TIME WITH YOUR CAT BEFORE BOARDING
Play with your cat before boarding. Engage your cat in playtime before leaving them at the boarding facility to help tire them out and reduce their stress.
7. REMAIN CALM
Try to stay calm and relaxed when dropping off your cat; if you are worried, your cat will stress out even more.
HOW MUCH IS BOARDING FOR A CAT?
The cost of boarding a cat can vary depending on several factors, such as the location of the boarding facility, the level of service provided, and the length of the stay. Generally, the cost of boarding a cat can range anywhere from $15 to $50 or more per night, with the average cost being around $25 to $30 per night.
Some boarding facilities may offer discounts for longer stays or multiple cats, while others may charge extra for additional services such as grooming or playtime.
It's important to research and compares different boarding facilities in your area to find one that fits your budget and provides the level of care you seek. A
Additionally, make sure to ask about any additional fees or charges upfront to avoid any surprises when you receive the bill.
WHY DO CATS ACT WEIRD AFTER BOARDING?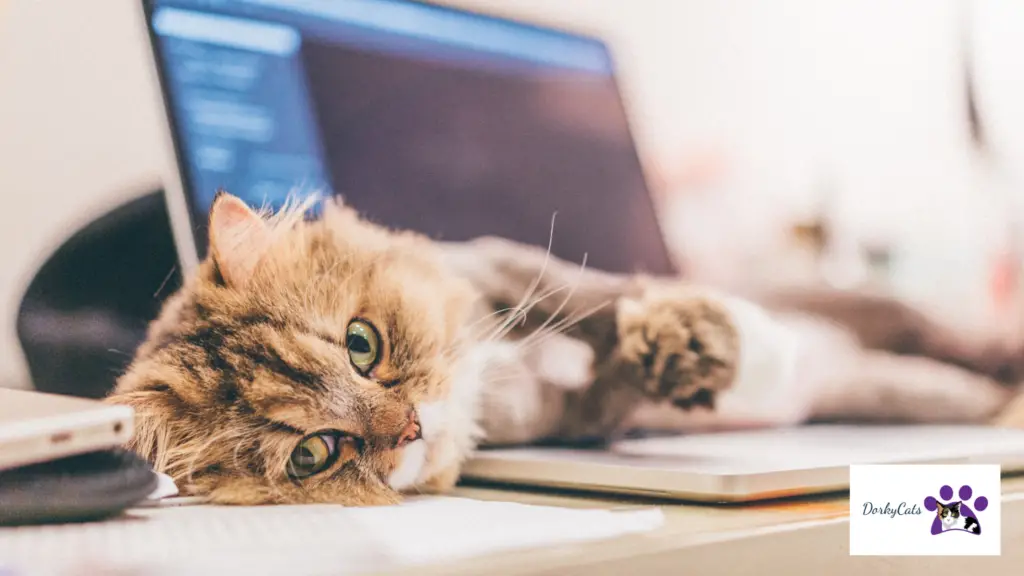 Cats may act weird after boarding for various reasons, including stress and anxiety related to being in a new environment and being away from their owners for an extended period.
Boarding can be a stressful experience for cats, as they are often placed in an unfamiliar environment with new people, smells, and sounds. Additionally, cats are creatures of habit and routine, and being taken out of their normal environment can be unsettling for them.
Some cats may exhibit strange behaviors after boarding, such as hiding, being more vocal than usual, or refusing to eat. These behaviors are often a result of stress and anxiety and can be a normal part of the adjustment process as the cat readjusts to their home environment.
It's important to give your cat plenty of time and space to adjust after boarding and to provide them with plenty of love, attention, and reassurance.
Suppose your cat's behavior seems to persist or worsen. In that case, it's a good idea to consult with your veterinarian to rule out any underlying health issues or to discuss possible ways to help your cat adjust more easily.
WILL MY CAT MISS ME IN THE CATTERY?
Your cat will likely miss you while they are in the cattery. Cats form strong bonds with their owners and are highly attuned to their owner's absence. Being away from their owners and in a new environment can be stressful for cats and may cause them to feel anxious or insecure.
However, cats are also highly adaptable animals and can adjust to new environments with time and patience.
Choosing a reputable cattery that provides a comfortable and stimulating environment can help reduce your cat's stress levels and provide them with the care and attention they need while you are away.
To help ease the transition, it's a good idea to provide your cat with plenty of familiar items, such as their favorite toys or bedding, to help them feel more at home in the cattery.
FREQUENTLY ASKED QUESTIONS
Will my cat hate me if I board him?
No, your cat is unlikely to hate you if you board them while you are away. Cats may experience some stress and anxiety when separated from their owners or placed in a new environment. However, this is a normal reaction and does not mean that your cat will hold any grudges or negative feelings toward you.
Is a cat sitter better than a cattery?
Whether a cat sitter or a cattery is better for your cat depends on your cat's individual needs, preferences, and circumstances.
Some cats are more social and enjoy being around people, while others may prefer their own space and be more comfortable in a quiet and familiar environment. Consider your cat's personality and behavior when deciding which option may be better for them.